Designed & Handmade in the U.S.A.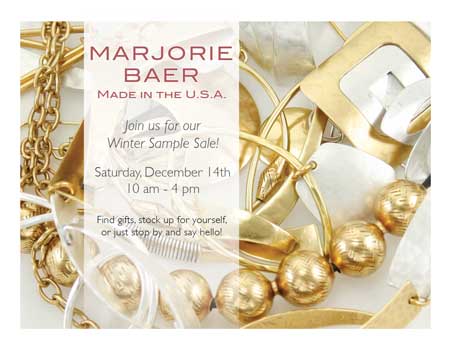 Join us for our winter sample sale!
Saturday, December 14th from 10am - 4pm in South San Francisco
Accessories the Show
NYC - Javits Center
January, 2014 5th - 7th
Booth# - 831
LV - Venetian Hotel
February, 2014 17th - 19th
Booth# - TBA
For over 30 years, Marjorie Baer has been designing modern, sculptural jewelry that's beautiful, comfortable and wearable. In deep gold tones, bright polished silver, and rich oxidized metals, Marjorie Baer jewelry has a unique look. Her designs are elegant, architectural, bold, and distinctive with easy balance, dramatic movement, and light-weight layers. Her jewelry is a staple for women who value unique and eye-catching pieces that compliment and enhance their own personal style.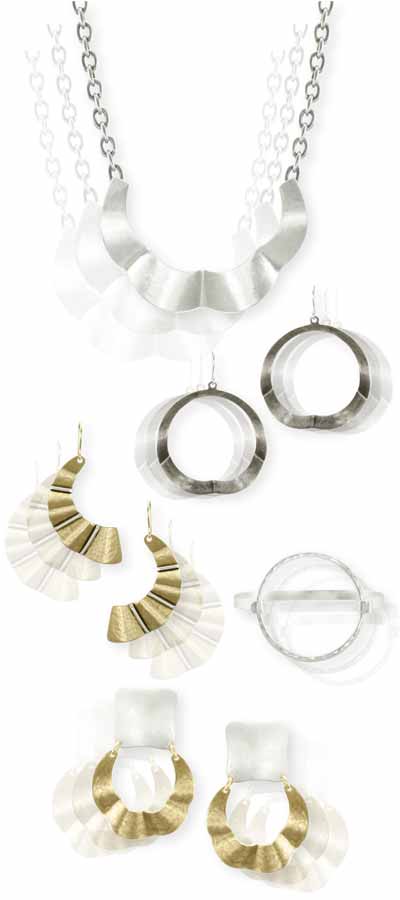 N7280Z Fluted Horseshoe Necklace $59
E7287XW Fluted Hoop Earring $48
E7285DSW Fluted Earring with Sterling Silver Wire $56
BR7279F Ring Bracelet $35
E7298DC Square with Fluted Horseshoe Earring $59